We Accept Trade-In's
Please do not hesitate to contact us regarding trading in your existing equipment in order to purchase new products from Evolution A/V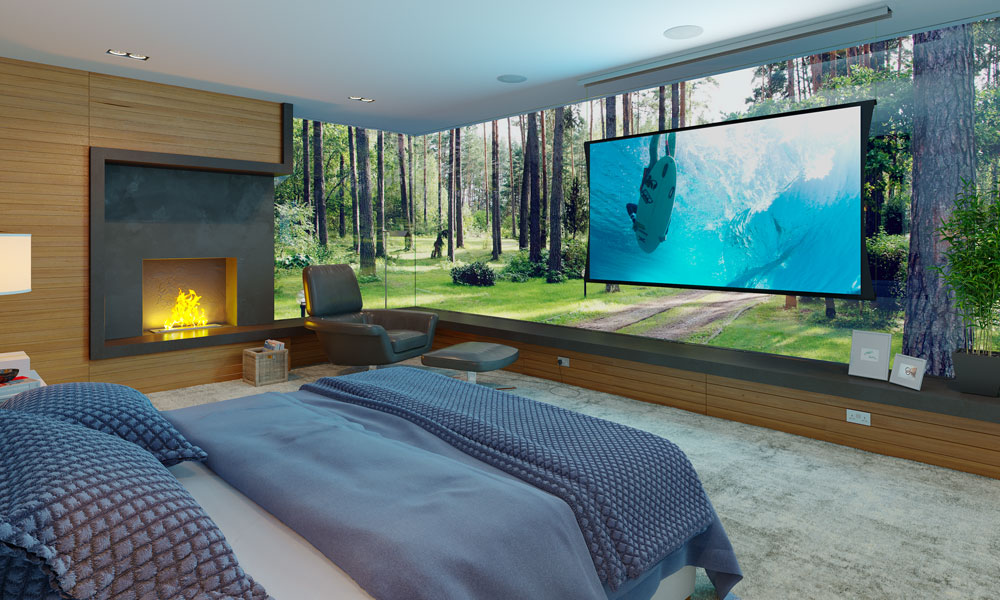 Trade in your used like type equipment (amplifier for amplifier and etc) and receive an additional % off your in-store purchase of any new Mark Levinson model. Please contact us for further details, and percentage off of new Mark Levinson models.
Audio Research DAC8 digital to analog convertor comes complete with all accessories and packing, Silver finish. Retail Price $5,000.00……..Special Price $2,800.00
Store demo Rockport Atrias in gloss black finish. Come complete with full factory warranty and all packaging/accessories. Regular price $25,500.00………….Special price $15,875.00 pair
Trade-in Ayre AX-5 Twenty Integrated amplifier. Comes complete with all packaging and remainder of warranty. Retail price $14,950.00…………Special Price $9,575.00
New in the box Simaudio Moon Neo 350P stereo pre-amp with full warranty. This is a special buy, and only 1 unit available. Two-tone finish. Regular price $3,700.00…………Special price $3,100.00
Trade-in Totem Acoustic Sttaf floorstanding speakers in black ash finish.. Regular price $2,200.00 pair………….Special price $1,400.00 pair
Special buy and new-in-the-box. Fully balanced 2 x 200 watt 2-channel amplifier only in silver finish. Retail price $5,000.00…….Special Price $4,250.00
Trade-in Audio Research DS 450 mono-bloc amplifier. Silver finish, and comes complete with all packaging. Retail Price $5,000.00 each………..Special Price $3,000.00 each with 3 units available.  
Trade-in Audio Research Ref5SE tube pre-amplifier. Natural silver finish, and comes complete with all packaging. Retail Price $13,000.00………..SpecialPrice $6,500.00
Trade-in Martin Logan Electromotion ESL electrostatic loudspeaker. Includes all packaging. Regular Price $3.000.00 pair……..Special Price $1,450.00
Trade-in Sim2 Nero 3D-2 front projector with new lamp & health check from Sim2. Retail price $20,000.00……………Special price $4,150.00
Trade-in Totem Hawk speaker in black ash finish, and supplied with grills. Regular Price $3,350.00……….Special Price $1,900.00
Trade-in Moon Evolution 740P Preamplifier with 9-years left on the warranty. Silver finish with box and all accessories. Retail price $9,000.00……………Special price $5,700.00 
Class A/B design that offers 750 WPC @ 8 ohms. Silver finish, and cosmetically in very good condition. Regular price $10,000.00 pair………….Special price $4,150.00 pair
Trade-in Lexicon MC-14 surround controller that is a current model. Retail Price $10,500.00………….Special Price $4,300.00
B-stock Marantz AV8801 11.2 pre-amp/processor with full factory 3-year warranty. Regular price $3,000.00……………Special price $1,800.00
Store demo Parasound Halo P7 7.1 channel preamplifier. Black finish Regular price $2,295.00………….Special price $1,195.00 SOLD
Trade-in Rel Acoustics S/5 SHO subwoofer w/Longbow wireless transmitter. Gloss white finish. Comes complete with full factory warranty and all packaging. Regular price $2,900.00………….Special price $1,975.00 SOLD
Trade-in Sim2 Nero 20th 1080P LED projector. Regular price $9,900.00………….Special price $4,900.00 SOLD
Lexicon MC-12HD surround controller with HDMI and balanced audio outputs. Regular Price $12,000.00……..Special Price $925.00
Store demo Amphion Argon3 in walnut finish. Come complete with full factory warranty and all packaging/accessories. Regular price $3,000.00 pair………….Special price $1,875.00 pair SOLD
Store demo A-03 reference class "A" stereo amplifier with full warranty. Retail price $14,000.00…Now only $6,950.00
Special buy and new-in-the-box. Simaudio Moon Neo 380D w/Internal Mind Streamer (non-DSD) with full 10-year warranty. Black Finish. Retail Price $5,500………….Special Price $4,350.00 SOLD
Audio Research Reference Tube DAC in silver finish with full mfg warranty. Retail Price $17,000.00…..Special Price $8,395.00
Trade-in McIntosh MC-501 monoblock (qty x 2) power amplifiers. Comes with all packaging. Regular Price $11,000.00……..Special Price $4,750.00 pair SOLD
Trade-in McIntosh C-2200 tube preamplifier. Comes with all packaging. Retail Price $4,500.00……….Special Price $2,800.00 SOLD
Just in, Runco LS-3 DLP projector with low hours. Retail Price $4,995.00…………Special Price $2,995.00
Trade-in Aerial Acoustics Model 6T loudspeakers in Rosenut finish. Comes with balance of 5-year factory warranty, and all packaging. Regular price $6,800.00………….Special price $4,650.00 SOLD
Mark Levinson No 533H 3-channel amplifier with 2-years of warranty. Comes with original packaging. Retail Price $10,000.00………Special Price $6,995.00 SOLD
Store demo Parasound Halo JC-1 mono bloc amplifier pair. Comes complete with full factory warranty and packaging. Black finish Regular price $9,000.00 pair………….Special price $5,850.00 pair  SOLD
Trade-in Audio Research Reference CD8 tube CD player in natural finish. Retail price $10,000.00…………Special price $4,000.00 SOLD